When we set out to make our instant vegan ramen,
we wanted all people around the world
to be able to enjoy a truly authentic taste.

All of our products contain zero animal or chemical additives
and made by adopting macrobiotic principles to bring forth
a highly refined taste, using only all natural ingredients.
We may call it instant ramen,
but our natural preparation methods are slow and traditional.

Enjoy a delicious, all natural Ramen from anywhere in the world
with a simple pour of boiled water.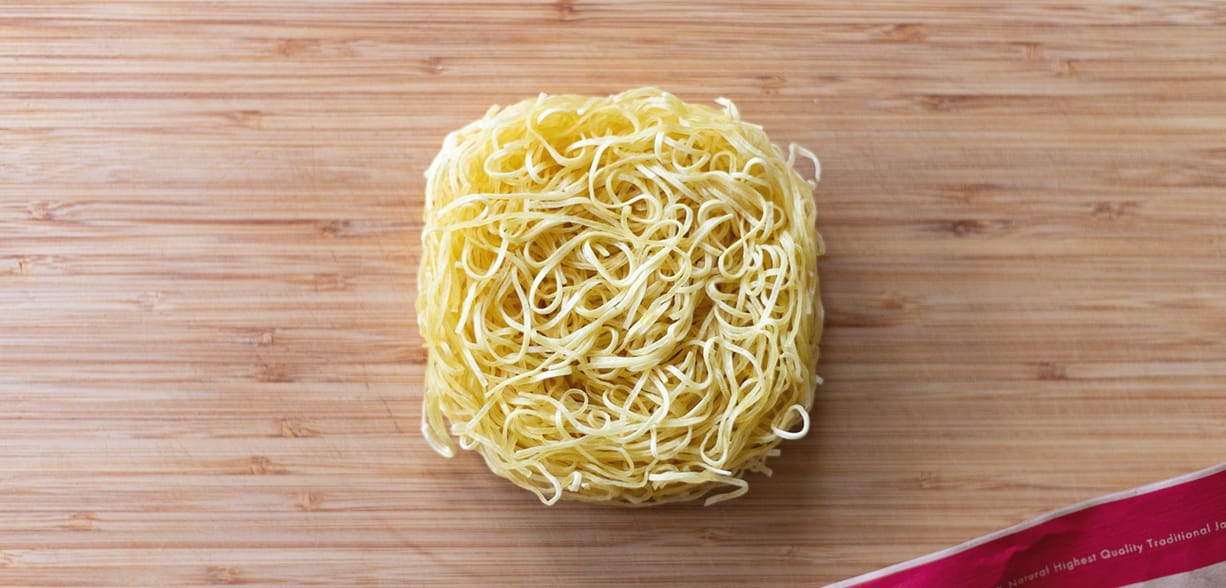 Original Noodle
At the foothills of the Kamuro Mountain range, deep in the Northern Tohoku region of mainland Japan sits our noodle factory. It's here, with its abundance of pristine water and fresh air where we make our noodles in small craft batches, using only a few choice ingredients: domestic wheat, salt, and all natural Inner Mongolian Kansui. All the goodness is sealed with a patent pending, slow bake process making our noodles much lower in calories and fat than conventionally fried noodles.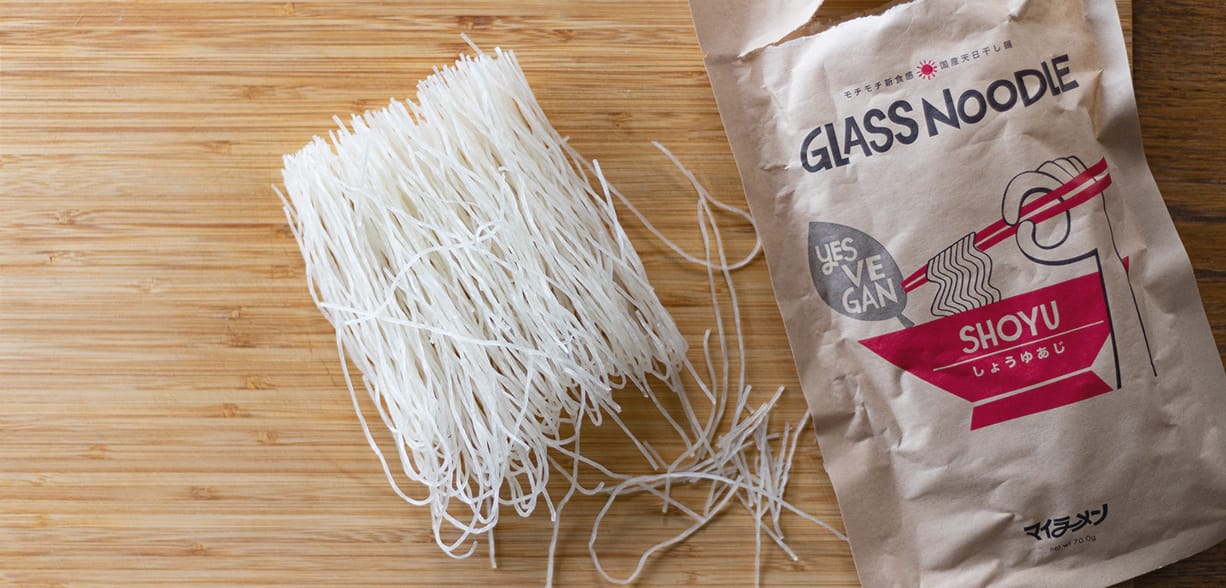 Glass Noodle
Situated in the glass noodle production heartland of Sakurai City, Nara is where our gluten-free glass noodles come to life. Our team of veteran craftsmen painstakingly make our glass noodles using a blend of Kyushu sweet potato and Hokkaido potato starches. Much of the process involves a lot of manual labor using traditional methods such as sun drying the noodles on only the sunniest of days. Harnessing the sun's energy also has added benefits to: preserve, disinfect and add vitamins. This results in a premium glass noodle of the highest quality in the most eco-friendly way possible.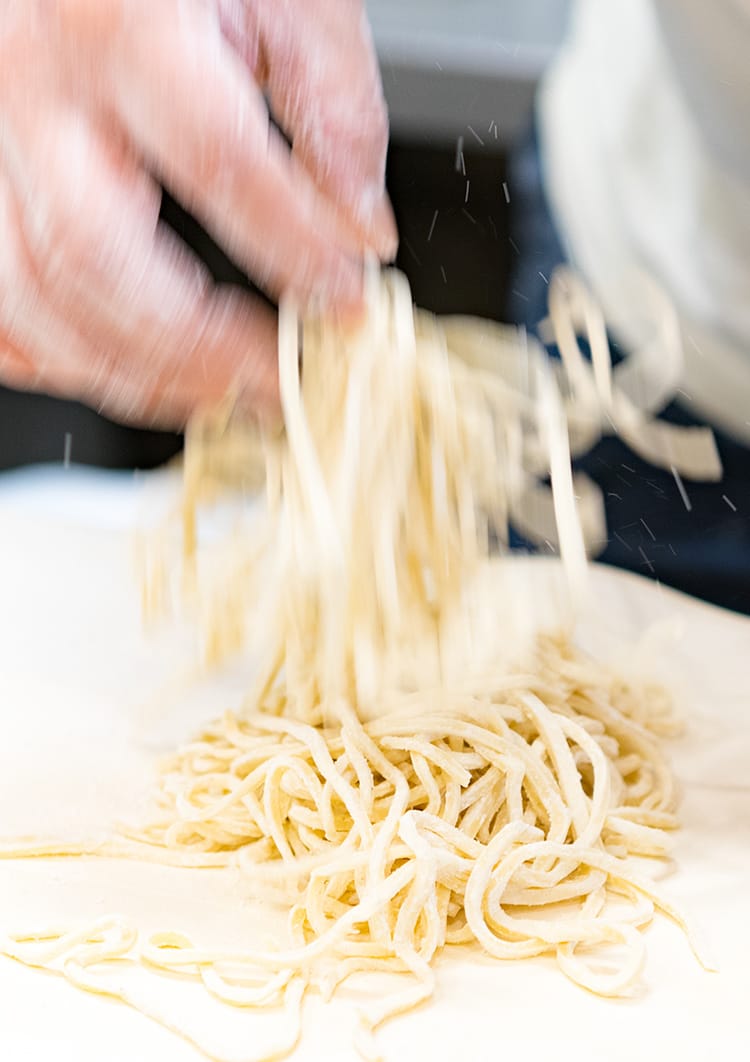 Produced by SHICHISAI
To develop our product, we teamed with award winning ramen restaurateur, Hiroaki Sakata of Bib Gourmand designated ramen shop, Menya Shichisai. By adopting macrobiotic principles and sticking to the essence of authentic Japanese ramen in using quality ingredients served in simple settings, Hiroaki spearheaded our efforts to produce a highly refined taste that stays true to its traditional roots, yet free of animal, chemical and alcohol ingredients. Shichisai can be interpreted in multiple ways, one of which is "to change to any form through seven colors". This is the backbone of Hiroaki's principles of staying true to authentic Japanese culinary culture, resulting in smiles on the faces of ramen fans throughout the world.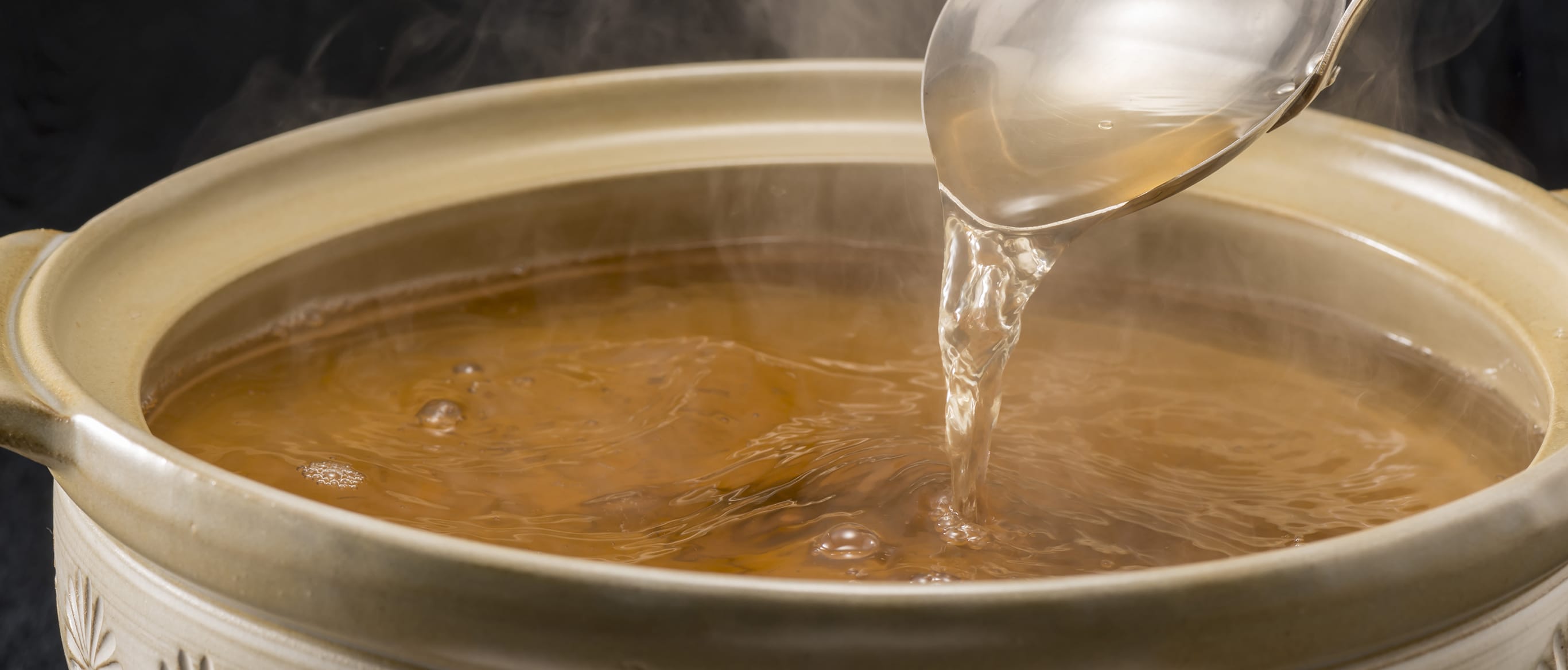 Soup
Our soups contain no animal-products or chemical-ingredients, and are made with only the finest natural ingredients. No chemicals equal zero impediments to detract or distract the ingredients.our yeast extract is made from certified organic grains. simple yet packed full of flavor, our soup is easy on the internal organs and suitable for young and old alike.
Packages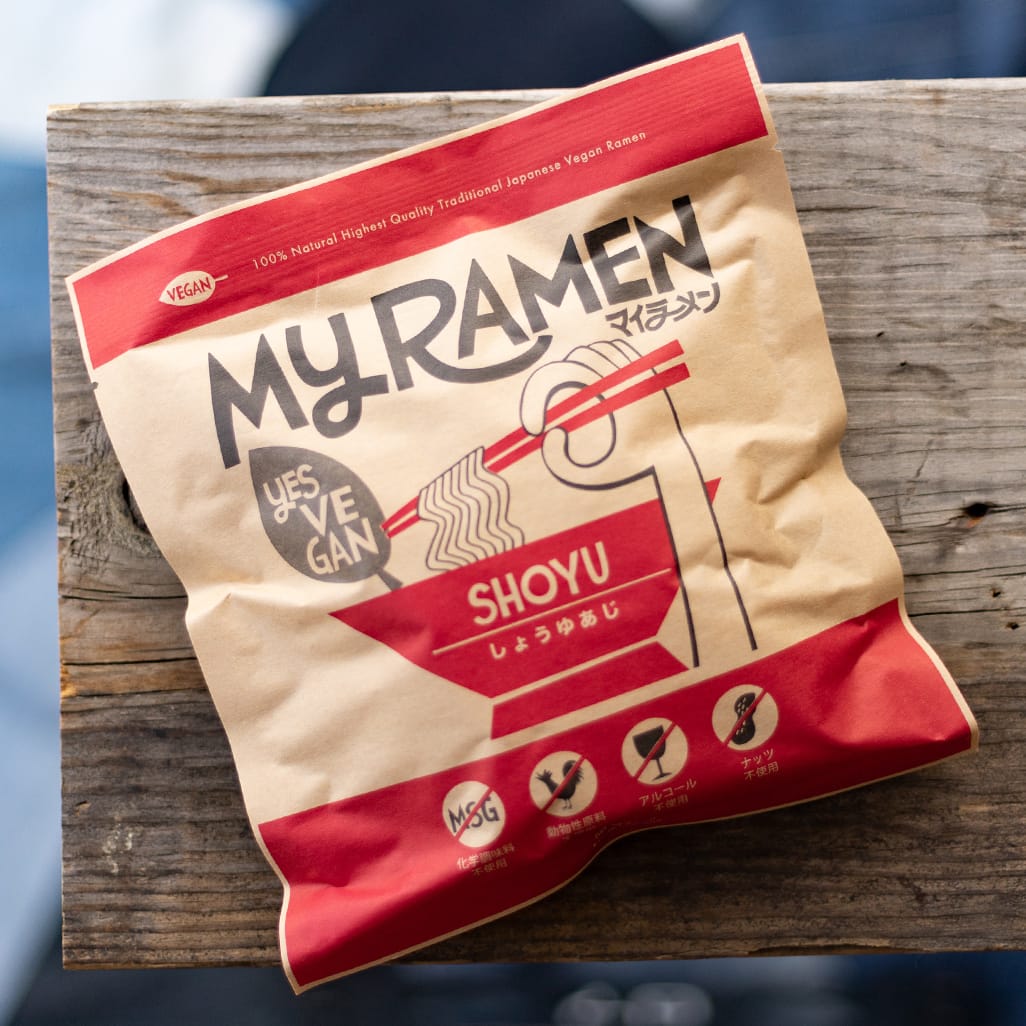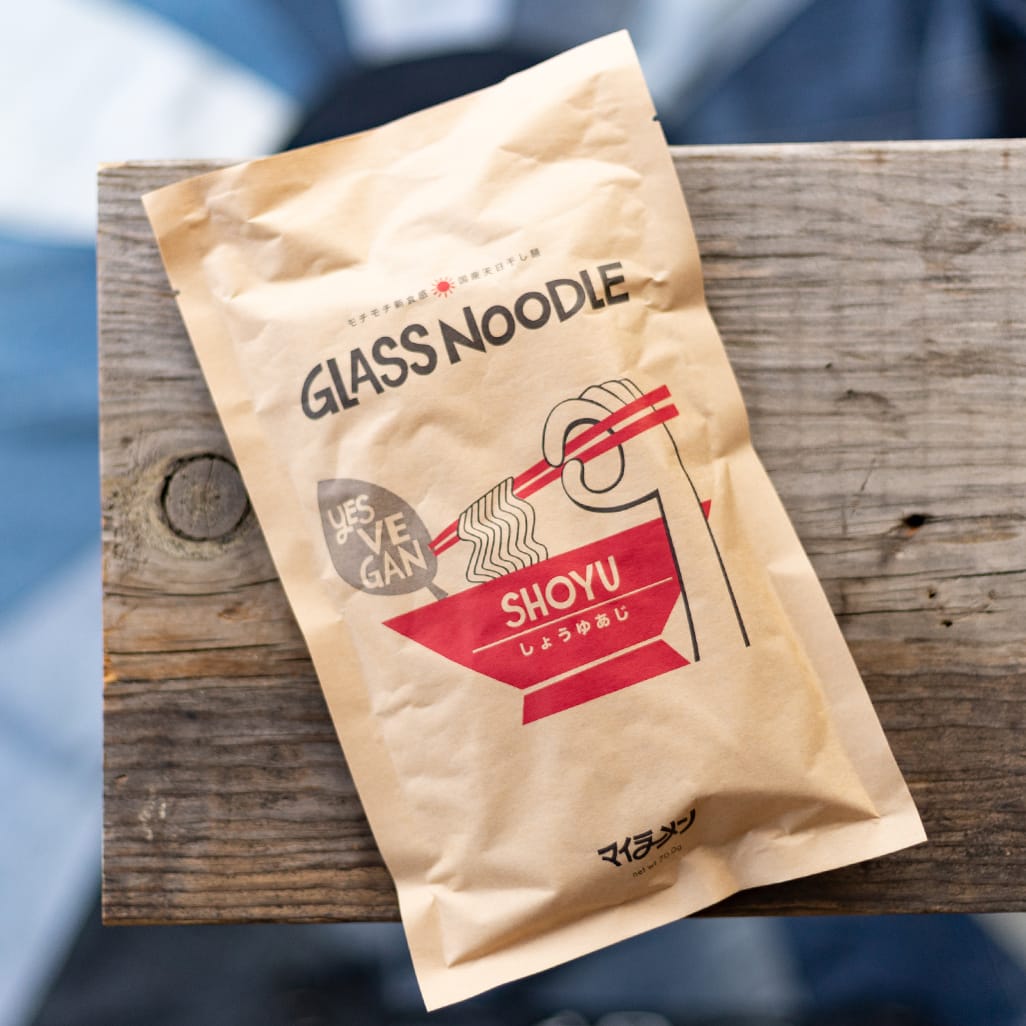 We believe we share a common interest with our consumers on reducing our impact on Mother Nature. That's why we use SHIELD PLUS developed by Nippon Paper Industries. Basically, our packaging has 3 layers. An unbleached outer shell made of 100% wood material, a water based coating as a mid layer and an ultrathin inner plastic lining. The SHIELD PLUS technology works as a barrier to keep contaminants such as oxidants or Co2 from breaching the product. It's the best option for reducing our plastic material usage while keeping a chemical free food product such as ours safe on the shelf in the freshest state.
Non VOC Ink

We use environmentally friendly non VOC ink, which has less than 1% petroleum based compounds. Conventional vegetable oil inks normally have 40-60% oil constituents, so we believe this is a marked improvement from standard choices.
Package Design
Yusuke Hanai
Our package is designed by the one and only illustrator, Yusuke Hanai. His humor filled work mixes Japanese-style tones with a retro American touch, and has drawn worldwide attention. Check out more of his work at http://www.hanaiyusuke.com/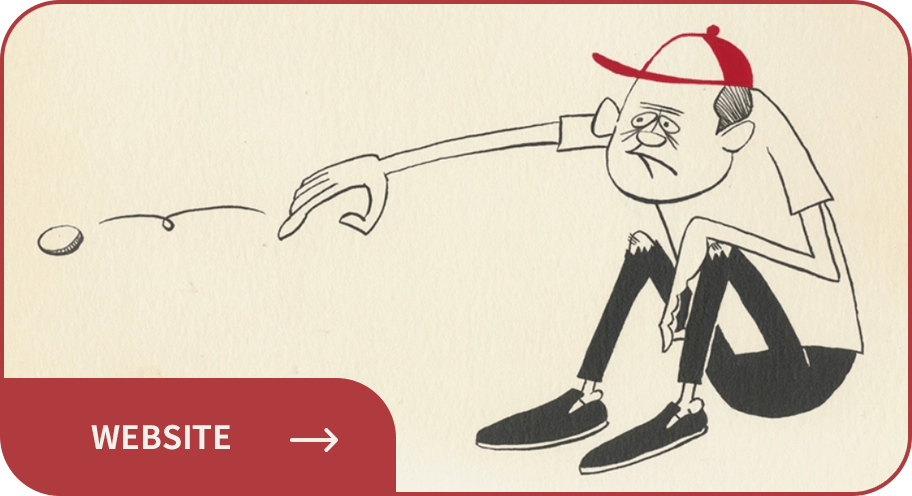 Original Noodle
MyRamen Original is an all natural, premium instant ramen with zero alcohol or animal ingredients. Our soup uses only the finest and natural ingredients such as JAS certified organic yeast extract made from wheat grains. Our soup contains no animal-products or chemical-ingredients, so you can eat it to the last drop guilt-free. It's delicious on its own, but we encourage you to try arranging it with different toppings to make your own custom original.

Glass Noodle
We make our gluten-free Glass noodles using a balanced blend of Kyushu sweet potato and Hokkaido potato starches. Painstakingly made by our team of veteran craftsmen using traditional methods, our noodles are brought out to the open to be naturally sundried on only the sunniest of days. This results in a glass noodle of the highest quality with a unique springy texture, and is a perfect choice for those with wheat allergies. Just like the Original, our Glass Noodle instant ramen is all natural with zero chemical, alcohol or animal ingredients.
*soup is not gluten-free
We have developed it with the concept that even people who have wheat allergies can eat ramen deliciously. The two types of potato starch are mixed in an exquisite balance to deliver a completely different texture from the noodles made from normal flour. As with the original noodles, no animal extracts or chemical seasonings are used.

Online Shop
Company
Name :

MyRamen Company
Contact :

3C Kasahara Fujisawa Bldg.
2-5-1 Kugenuma Ishigami, Fujisawa-shi,
Kanagawa 251-0025, Japan
Tel :

+81-466-96-0155
Established :

June 7th, 2017
Bank :

Mitsui Sumitomo Bank
Google Map